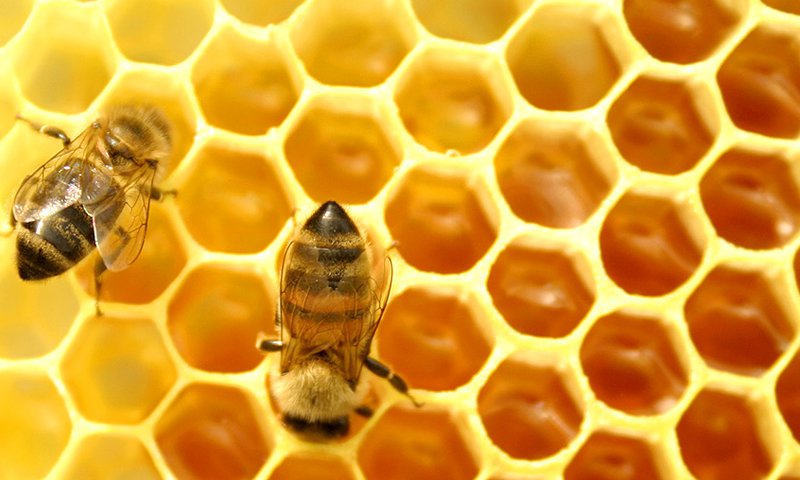 One of my most fond childhood memories is eating fresh pecans with my grandparents. It seems like that always had fresh pecans. It was because, until recently, they had multiple pecan trees in their small, suburban yard. I remember the excitement & anticipation as we cracked open the pecans and dug out the treasure inside and hurriedly popped the "meat" into our mouths as fast as we could. Sometimes, however, in our rush we would fail to remove all of the bitter encasing of the nut, and our faces would turn sour. If you haven't had that experience, it is one of the most awful tastes you will experience. It's something you will not forget quickly.
As I was reading another blog post yesterday, I had a similar sensation. The article was well-written and very informed. Yet, when I began reading the comments, I felt my mouth becoming increasingly bitter. It was like getting another bite of those pecans, which we had not taken the time to clean thoroughly.
One great philosopher & theologian once said, "Man who stick foot in mouth repeatedly get athlete's tongue." While I say that with humor, the essence is true. Jesus said, "I tell you, on the day of judgment people will give account for every careless word they speak, for by your words you will be justified, and by your words you will be condemned" (Matthew 12:36-37). Yes, we all make an occasional mistake and speak things that we regret later. However, if we repeatedly speak in ways that are cynical, exaggerated, belittling or boastful, we will eventually become the product of our own fruit. We, ourselves, will become a cynical, arrogant fool before we realize it. Paul said, "a little leaven leavens the entire lump" (1 Corinthians 5:6). It creeps up on you before you realize it.
Open Mouth – Insert Foot: Guilty As Charged
This is especially true for those of us in the Messianic Restoration. We can't help it. When we finally understand the implications that Jesus (nor his disciples for that matter) did not come to establish a new religion called "Christianity," but sought to reform the biblical religion of Judaism as the long awaited Jewish Messiah and all of the implications that come along with that — when we finally "get it" — it's like someone has finally pulled out the box top of the puzzle we have been working on for all of these many years and waived it in front of us just long enough to get a glimpse of our goal. And from there, we frantically start throwing the pieces of the puzzle together and make more progress in one hour than we have in the last five years of looking at it and scratching our heads.
It's not like we have a perfect snapshot of the entire, finished puzzle. However, we at least know that the pieces we were using for the grass actually belong in the trees, or vice versa, and have somewhat of an idea of how this hodgepodge of pieces was intended to be arranged. It's just natural to start telling people that their pieces don't fit together and don't look anything like the box lid.
But I think there is a better way. I think that we need to work on our own section of the puzzle without having to re-arrange anyone else's pieces. And when people see the beauty of how the pieces of the puzzle are fitting together in our lives, they can't help but to take notice and begin wondering why their section of the puzzle is disjointed and filled with mismatched pieces, and begin to ask questions that may help guide their decisions on how they connect the pieces they have been given. Jesus said it this way, "In the same way, let your light shine before others, so that they may see your good works and give glory to your Father who is in heaven" (Matthew 5:16). St. Francis of Assisi paraphrased this by saying, "Preach the Gospel at all times, and when necessary use words."
In regard to our saying "too much," Hillel says, "do not make a statement that cannot be easily understood, on the ground that it will be understood eventually." (Avot 2:5) Rabbi Abraham Twerski, in his commentary on Pirkei Avos, sums this up in effect by saying, "Don't say anything to anyone they are not ready to hear."
So… Through much personal failure, I have learned that silence is golden, until I know I have a receptive soul. It has kept me from "dumping" on people and pushing them away. It has actually, made people come to me asking to know more about my faith and practice.
I Can't Hear You When You're Shouting
Personally, I think the Messianic Restoration is a powder keg near a hot flame. I think that all the world is waiting on is for Messianic believers to really start living out our faith (i.e. majoring on the majors, and minoring on the minors), and there will be a major spiritual revolution that will sweep across our land. But the world will never see that until we prove that we are genuine disciples of the Master through our love for one another (John 13:35), rather than our castigations of one another. And if you disagree with someone and would like to persuade them toward your line of reasoning, there are better ways to do it than berating them.
The old saying that "You can catch more flies with honey than vinegar" is true. I really have no idea whether it is true in the sense of literal flies, but I know it to be true in its analogy to human nature. It has proven itself time and again. Shlomo HaMelech (King Solomon) said it this way, "A soft answer turns away wrath, but a harsh word stirs up anger" (Proverbs 15:1).
If there is one lesson I have learned from people like Boaz Michael ("still learning" is actually a better description) is to be gracious with others, respect others, listen to others, and love those who don't agree with you.
The Rabbi Israel Meir Kagan, one of the gadolim (great ones) of Judaism, clung to the passage in Psalm 34 which says, "What man is there who desires life and loves many days, that he may see good? Keep your tongue from evil and your lips from speaking deceit. Turn away from evil and do good; seek peace and pursue it" (Psalm 34:12-14). It became the hallmark of his life and his life's work, and eventually became his namesake as the Chofetz Chaim, the "Desire of Life."
James, the brother of our Master, gives us this analogy:
"For we all stumble in many ways. And if anyone does not stumble in what he says, he is a perfect man, able also to bridle his whole body. If we put bits into the mouths of horses so that they obey us, we guide their whole bodies as well. Look at the ships also: though they are so large and are driven by strong winds, they are guided by a very small rudder wherever the will of the pilot directs. So also the tongue is a small member, yet it boasts of great things.

How great a forest is set ablaze by such a small fire! And the tongue is a fire, a world of unrighteousness. The tongue is set among our members, staining the whole body, setting on fire the entire course of life, and set on fire by hell. For every kind of beast and bird, of reptile and sea creature, can be tamed and has been tamed by mankind, but no human being can tame the tongue. It is a restless evil, full of deadly poison. With it we bless our Lord and Father, and with it we curse people who are made in the likeness of God. From the same mouth come blessing and cursing. My brothers, these things ought not to be so. Does a spring pour forth from the same opening both fresh and salt water? Can a fig tree, my brothers, bear olives, or a grapevine produce figs? Neither can a salt pond yield fresh water." (James 3:2-12)
The Greatest of These
The bottom line is that "people really don't care how much you know, until they know how much you care." Our love and good deeds (the actual living out of the mitzvot — "commandments") will speak more than anything we could ever say in trying to convince anyone of the how we see things. It is our fruit that people see, rather than our roots. And if our fruit is rotten, what appeal is there in that?
"So now faith, hope, and love abide, these three; but the greatest of these is love."
Similar Posts:
Comments
comments