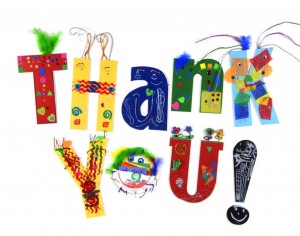 I just wanted to publicly thank a particular family in Georgia (you know who you are!) who started contributing to Digging with Darren couple of months ago on a regular basis. It has really made a difference. Their monthly contribution has enabled me to start whittling down the books on my book list, and made it possible to continue my research and writing, particularly in regard to my book on discipleship, a work-in-progress that has taken me several steps back to do some in-depth research from varying alternative perspectives. It has especially been helpful in a time where my family has been in a place of financial desperation. Thank you for making a difference!
Update
While I'm at it, let me give you an update on my writing.
I have continued (ever so slowly) to work on my book, researching and writing; filling in holes, clarifying points, adding illustrations to better help with understanding the message, etc. I am also about 75% complete with a new 2-part post that I hope to be sharing soon that will help bring some discussion on the topic of righteousness and our perspectives on who is and who is not righteous. (Yes, I know it sounds dull now that I read my description, but I really think you'll enjoy it.) I have also had a potential (not definite) offer come up to contribute some of my teaching on discipleship to an upcoming publication. I have also been putting down my thoughts on various other topics that I have been working into forthcoming blog posts.
Many people probably wonder why I am not as prolific at blogging as some of my other fellow-bloggers. It is because I have chosen not to use my blog as a note-taking system, or outlet for stream-of-conscious-type thoughts. I have chosen to be calculated in my posts so that they will be beneficial for those who are looking for insights into specific subjects.
Once again, a big THANK YOU to my Georgian friends for their monthly donations which have been invaluable. And THANK YOU, my dear readers for your continued support, insights, comments and prayers. They are greatly appreciated. Be looking for things coming in the days ahead. In the meantime, if you would like to help support my writing more on relevant topics from a Messianic perspective, please consider becoming a sponsor through the PayPal links in the right-hand column of the site.
In the grace of our Messiah,
-Darren
Similar Posts:
Comments
comments