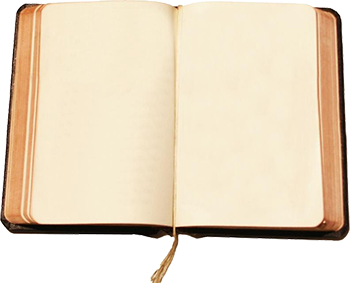 Since it has been a while since my last post on Discipleship, I thought I would at least give an update on where I am in this series.
First, I'll let the cat out of the bag. As some have asked & assumed, yes – I am in the process of writing a book on Discipleship. In my writing process, however, I realized that I needed to do more that just present my information. I felt the need to go back, and research the existing materials on discipleship currently available, and give credit to and contrast between the existing views, materials and information and my own. This is where I have been spending the majority of my time lately. With that being said, I still have a long way to go. I have definitely been writing. However, it has caused me to re-organize my thoughts and add quite a bit of background material to my subject. I plan on posting more soon, but working through this background information is causing me to focus my thoughts in different areas.
So… If you would like to help speed things along, I could use some help. I am in need of some research materials and I currently cannot afford to get them. I hate to even ask for help. I feel guilty about it. However, I know some of you are anxious for this material to be out. I am merely offering you an opportunity to help me get it out quicker.
If you would like to contribute to this endeavor, I have a book list below of titles I am needing to help me with my research. Some of these titles I already had, but have given away over the years. Others I have never even seen, but have been recommended to me by others. Also, I have one or two of these titles on Kindle, but as wonderful as the Kindle is, is not conducive to citations. If you would like to donate towards the purchase of these resources you can do so in a number of ways. First, you can use the Donate button in the sidebar to give a generation donation towards these resources. Or, you can donate towards a specific title (just indicate this in the notes section of the donation page). Or, if you have a copy of a particular book that you would like to donate, you can mail it to me (please email me for my shipping address: darren [at] digging with darren [dot] com – no spaces, and replace the special characters).
Here is the list. Feel free to ask me any questions you may have in regard to the books or my research.
The Great Omission – Dallas Willard (Thank You!)
The Divine Conspiracy – Dallas Willard (Thank You!)
Disciples Are Made Not Born – Walter A. Henrichsen
The Lost Art of Disciple Making – LeRoy Eims (Thank you!)
Intentional Disciplemaking: Cultivating Spiritual Maturity in the Local Church – Ron Bennett
Fight Club: Gospel-Driven Discipleship – Jonathan Dodson
What Jesus Demands from the World – John Piper
Celebration of Discipline – Richard J. Foster (Thank you!)
True Discipleship – William MacDonald
Born to Reproduce – Dawson Trottman
Gospel Centered Discipleship – Jonathan K. Dodson, Matt Chandler (Thank You!)
Growing True Disciples: New Strategies for Producing Genuine Followers of Christ – George Barna (Thank you!)
The Complete Book of Discipleship: On Being and Making Followers of Christ – Bill Hull (Thank you!)
Organic Discipleship (Dennis McCallum) (Thank You, Dennis!)
New Light on the Difficult Words of Jesus – David Bivin
The Great Yet Completely Misunderstood Commission of Jesus: The Original Hebrew Understanding of Discipleship – Brian S. Wright M.R.E. (Thank You!)
Mere Christianity – C.S. Lewis
The Jesus Creed – Scot McKnight
The King Jesus Gospel – Scot McKnight
The Jesus Quest – Ben Witherington III
A Guide For Young Disciples – J. G. Pike
I am also open to any other suggestions you may have. Thanks in advance for any help you might be able to give. Blessings…
Similar Posts:
Comments
comments