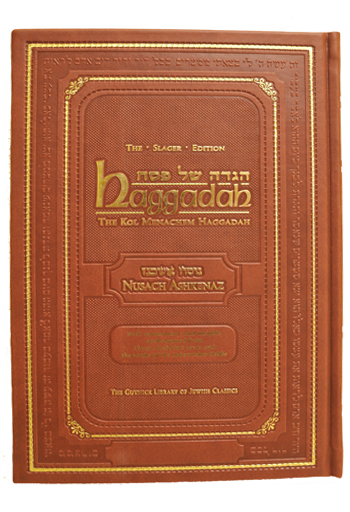 Although Passover is over this year, I just ran across another interesting haggadah. It is the Slager Edition Haggadah from Kol Menachem. Kol Menachem is a publishing company dedicated "to organize the thousands of hours of public sermons and teachings of the [Lubavitcher] Rebbe and make them universally accessible." They are the publisher responsible for the five-volume Gutnick Chumash, which I have previously referenced.
I would have liked to peruse this volume before Passover this year, but I guess it will have to wait until next year. I am curious as to the chassidic insights into the text of the haggadah.
It is also worth mentioning that they are in the process of publishing a multi-volume edition of Rambam's 13 Principles of Faith with commentary based on the teachings of the Lubavitcher Rebbe. I think this would also be fascinating and be worth the investment to explore the chassidic thoughts in regard to this topic.
Similar Posts:
Comments
comments