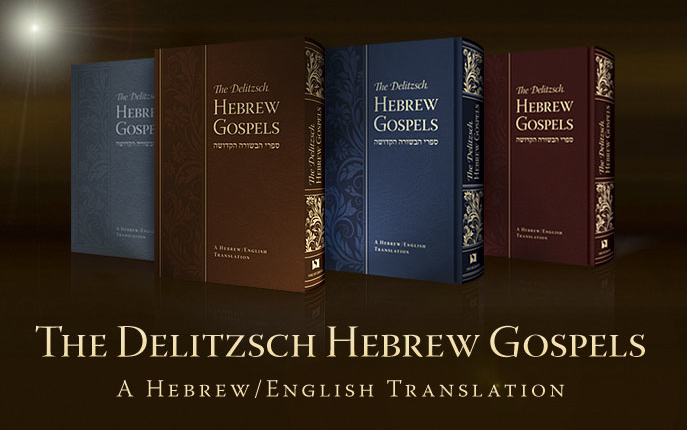 As many of you know, Vine of David (a division of FFOZ) has been working diligently on an English translation of Franz Delitzsch's Hebrew translation of the Gospels for the past few years. It is officially called the Delitzsch Hebrew-English (DHE) translation. As of yesterday, it has been released and is available for pre-ordering.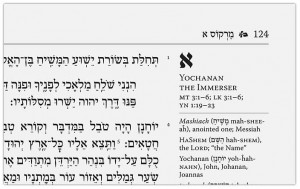 Another Translation?
Why is such a work important? Because it attempts to place Jesus and his apostles back into their proper place among Jewish history and spirituality. It is an attempt to reconnect Jesus and his message with his people. It is an attempt to bring the reader into the Jewish world of Jesus. While David Stern's The Complete Jewish Bible attempts the same, it only works to bring the non-Jewish reader into the Jewish text. The DHE takes it another step by trying to connect Jewish people with their Messiah. This has been done through presenting the full text of the Gospels in a parallel Hebrew translation, along with traditional blessings for the studying of the Holy Text, all in an elegant presentation as you would expect from publishers such as Artscroll. This text hopes to help Jewish readers see Jesus and his Jewish message as part of Judaism, rather than an outside voice from a separate religion.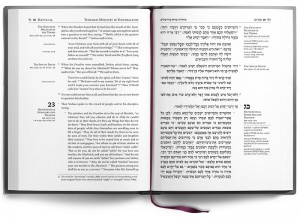 Delitzsch & His Translation
Franz Delitzsch (1813–March 4, 1890) was a German Lutheran theologian born in Leipzig, Germany who grew into a unique man of God. Widely known and respected as a "Christian Hebraist," he was a pioneer in the area of Jewish studies in the New Testament and in the development of the Hebrew language. Delitzsch was a prolific writer, translator, and biblical commentator. His greatest and most enduring work is his New Testament translation into Hebrew. At his eulogy, Delitzsch was memorialized with the following words: "Indeed, not only in the Christian, but also in the Jewish world the name of Delitzsch has shone. For he was at home in the literature of the Rabbis as none other among the living, and perhaps as none before him. We may say the truest friend of Israel is dead. A great man has fallen in Israel."
Delitzsch's work is important, because of his "extensive knowledge of mishnaic Hebrew and first century Judaism… [which created] a translation and reconstruction of the Greek text back into an original Hebrew voice." It is reported that the famed Dr. David Flusser, a devout Orthodox Jew and renowned New Testament scholar of Hebrew University, said that the Delitzsch Hebrew New Testament was the best translation of the New Testament extant in any language.
Needed Support
Much support is needed for this project. It is going to take people like yourself to purchase the DHE and share it with others. You can do that on a personal level, or at a larger level. Vine of David is also publishing a Levy Hirsch Memorial Edition, which will is available solely for the purpose of distributing to Jewish people who do not yet know their Messiah. Vine of David will be taking donations to dedicate a specific number of these editions toward distribution among Jewish people.
If you would like to a part of this momentous event, then support Vine of David and order your copy now.
Website Link
http://vineofdavid.org/resources/dhe/index.html
Similar Posts:
Comments
comments