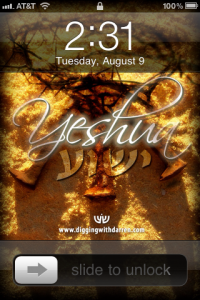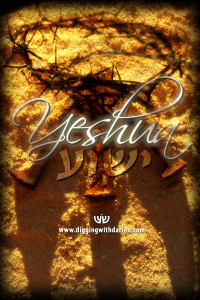 Yes, I have another wallpaper image for the iPhone for download. This one is great for your Login page. My description is as follows:
This wallpaper for your iPhone contains three spikes, a crown of thorns, and the name "Yeshua" (Jesus) written in a beautiful script as well as in Hebrew, contrasting the earth-tone, harsh elements in the background.
Be sure to tweet this page or post it to Facebook for others to enjoy. Blessings! And if you like this, you might want to check out my previously posted Torah themed wallpaper for the iPhone.
{filelink=3}
Similar Posts:
Comments
comments